Link to the Japanese page. (日本語のページはこちら)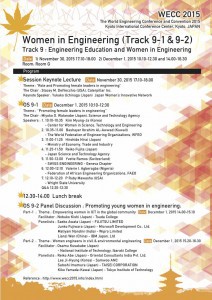 The Society of Women Civil Engineers (SWCE) has established a working group (leader: Prof. Reiko Kuwano) to involve in organizing an oral session at the World Engineering Conference and Convention 2015 (WECC 2015).
The session was entitled "Women engineers in civil & environmental engineering", one of two parts of OS 9-2 Panel Discussions: Promoting young women in engineering. Five SWCE members participated in the session as an organizer, panelists and recipients of the financial supports.
Utilizing two anonymous donations, we set up a financial support program. Selection by essays was executed to choose 12 participants who won registration fee and part of transportation. Two of the participants were also selected and delivered short comments during the session.
SWCE would like to extend its sincere appreciation to the donors, applicants,  attendees and supporters of the session.
World Engineering Conference and Convention 2015 (WECC2015)
Organizers: Science Council of Japan, the Japan Federation of Engineering Societies, World Federation of Engineering Organizations, and United Nations Educational, Scientific and Cultural Organizations
Date: November 29 - December 2, 2015
Venue: Kyoto International Conference Center, Kyoto, Japan
Session
OS9-2-2 Promoting young women in Engineering, Part 2 Social infrastructure technology
Date: December 1, 2015, 15:20〜16:30
Venue: Room G, Kyoto International Conference Center, Kyoto, Japan
Facilitator: Prof. Osamu Kusakabe (National Institute of Technology, Ibaraki College)
Organizer: Ms. Maki Iwakuma, P.E.  (TOKEN C.E.E. Consultants Co., Ltd.)
Panelists
 Dr. Reiko Abe(Oriental Consultants India Pvt. Ltd.) "Madam, this is our Metro! - Female civil engineer in charge of metro construction in India"
Dr. Lee Ji Hyung (Samwoo ANC) "Experience to prevent the career discontinuity and to become as a leader of women environmental engineer at Korea"
Dr. Satoshi Imamura(Taisei Corporation) "Several thoughts as supervisor of female employees at construction contractors"
Ms. Kiko Yamada-Kawai(Tokyo Institute of Technology) "History of women civil engineers in Japan - Roles of SWCE and JSCE"
Recipients of Financial Supports
Aulia Febianda Anwar Tinumbang, Yurie Hirasaka, Miji Choi, Samuel Wanjala, Shiming Xia, Bui Phuong Trinh, Tomomi Sakata , Aisyah Binti Zabri, Asa Kitagawa, Mika Suzuki and two others.
Reports on the session
Links
Financial support programs by SWCE
Contact
apply-wecc2015 [at] womencivilengineers.com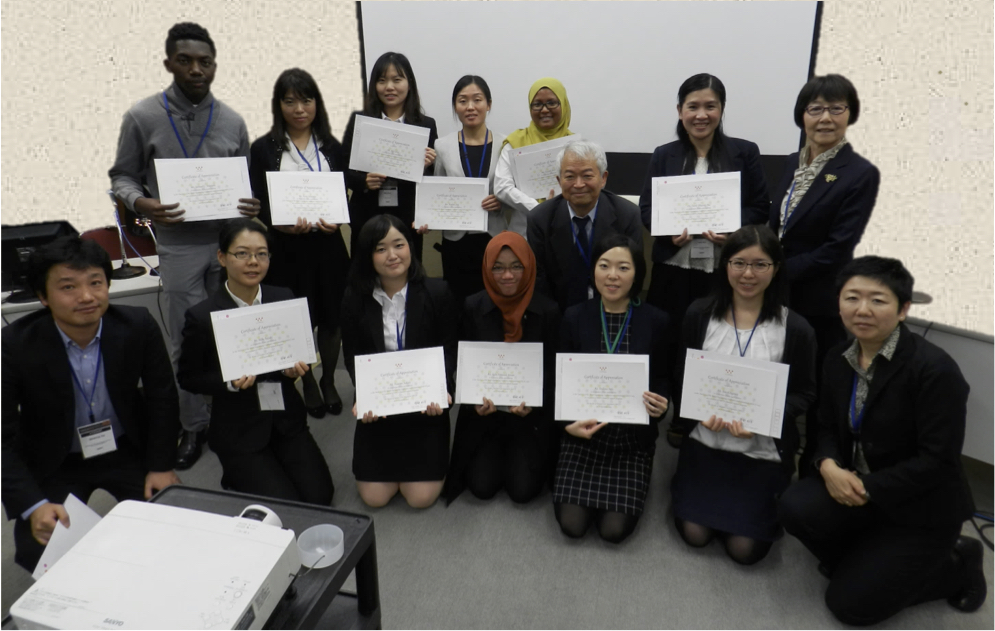 Photo 1: Winners of the financial support with the organizer, facilitator and panelists.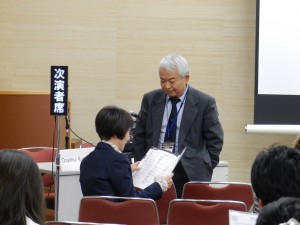 Photo 3: Prof. Osamu Kusakabe, the facilitator.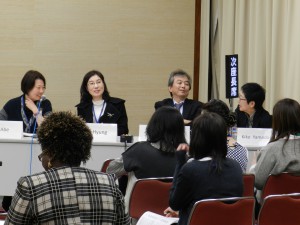 Photo 4: The Panelists. (From left, Abe, Lee, Imamura and Yamada-Kawai)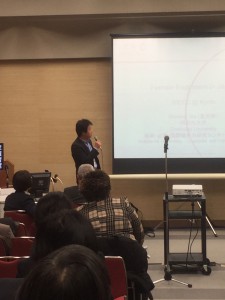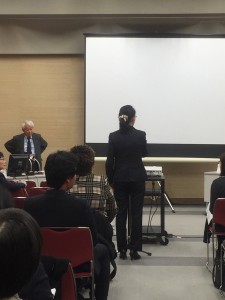 Photo 5, 6: Xia and Suzuki delivering  short comments.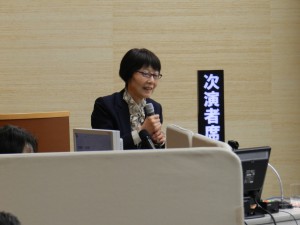 Photo 7: Ms. Iwakuma, the organizer delivering closing remarks.

[Last updated on 2016-04-03]